SurgiScan Features: • 2D DataMatrix codes can be read in less than 0.5 seconds • No need to focus so very quick and easy to use. • Reads all codes of all sizes without stopping to re-configure. • All types of code can be read - laser, dot peen, chemical etched & printed. • Fully compatible software works with any tracking system. Written by our own Developers, our software is designed to be fully integrated and we ensure it works with any system.
• Range of LED colours to optimise lighting. • Audio and visual notification - beep and LED flash when the code has been read. • Safe LED lighting - no reflected laser beam which could harm eyes. • No condensation - sealed to minimse humidity inside the scanner. • Aluminium case is strong and easy to clean. • Reads codes from all surfaces- reflective, silver, gold & matt. • Reads low contrast codes. • Specially shaped top to read curved and awkwardly shaped instruments. • Fully tested and certified:- CE & FCC
SurgiScan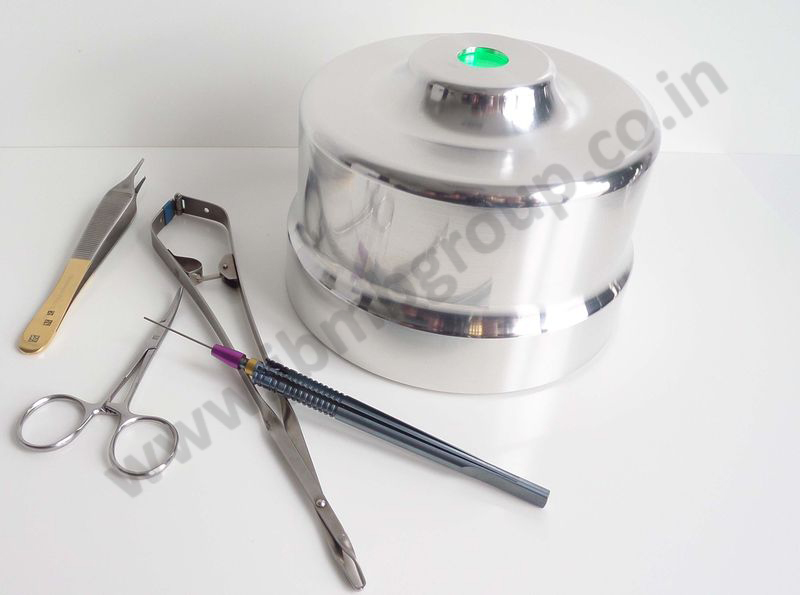 Our original world beating SurgiScan has been proven time and again at numerous locations around the globe. Weight: 1.5kg/ 3.3 lbs Height 95mm. Diameter 132 mm Reading window diameter: 17mm Power Supply: Single USB 2.0 connection PC Requirements 1GB RAM with at least 1 USB port, Windows 7 and upwards. Installation time: Less than 5 minutes Waterproof and tested to IP6.
SurgiScan Ultra
The SurgiScan Ultra has been created by refining our original SurgiScan reader. The enhanced performance of this reader makes reading codes easier and faster than ever. It has been specifically designed to read the most challenging 2D DataMatrix codes on all types of surgical instruments and implants in the fastest possible time. Codes can be read in as little as 0.001 seconds. It is possible to read codes as small as 0.5mm x 0.5mm.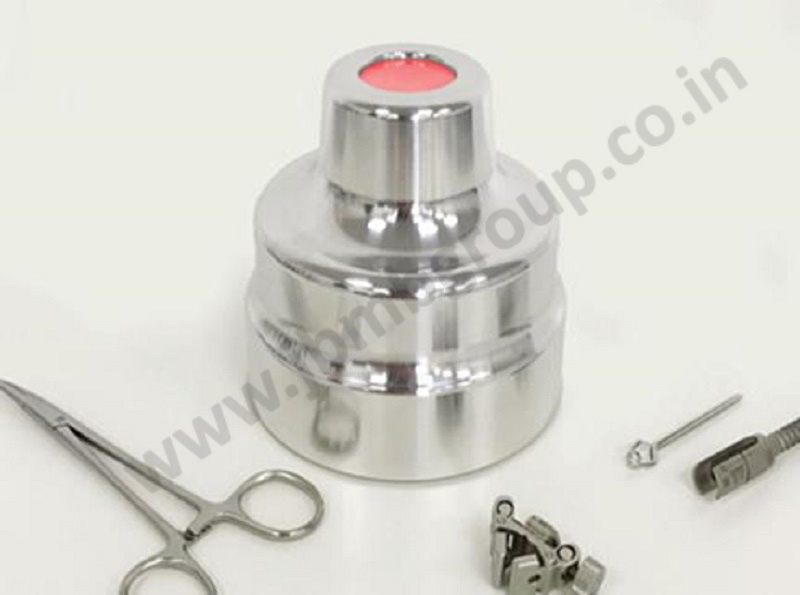 Weight: 1.0 Kg /2.20 lbs Height: 95 mm Diameter: 104 mm Reading window diameter: 30mm Power Supply: 5V DC PC Requirements: PC/Laptop: Microsoft Windows7 and upwards.1.5 Ghz , 32 -bit (x 86) or 64 -bit (x64) or higher. Waterproof and tested to IP65.
The SurgiScan Ultra is faster, smaller and has a new profile top section to accommodate instruments of any shape. A larger reading window with sapphire scratch resistant crystal allows more efficient operation. LED colours can be selected from a 256 colour palette. The SurgiScan Ultra can be easily installed on a PC or alternatively it can be used with the SurgiScan Compute Module.
SurgiScan Wireless
The SurgiScan Wireless is the very latest addition to the SurgiScan family. Combining the usual SurgiScan features with the freedom of wireless. The SurgiScan Wireless can be used whilst sitting in it's base station or at a range of 4-5 metres, providing complete flexibility.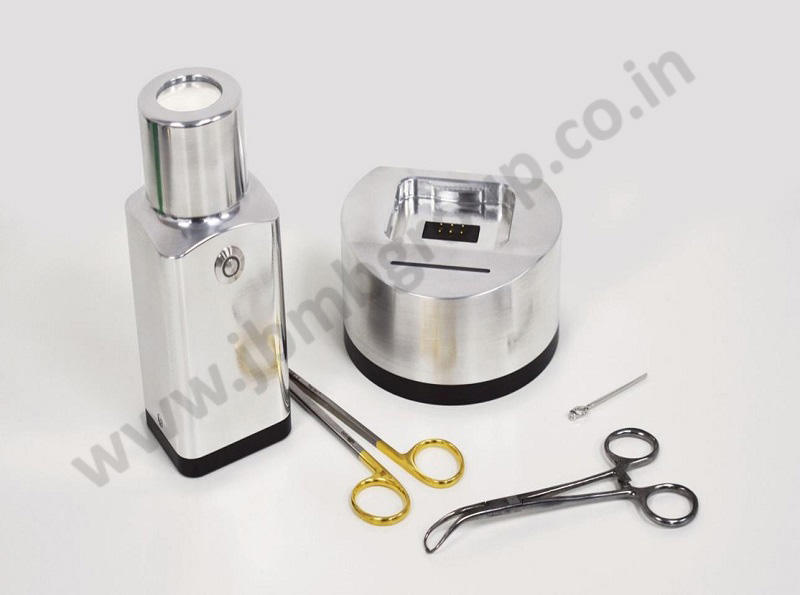 Wireless Scanner : Base Station Height:150 mm Height: 60 mm Width: 64 mm Width: 118 mm Depth: 56 mm Depth: 97 mm Diameter of Reading Window: 30 mm PC installation not required. Configuration via web interface. Data export from Base Station via USB to keyboard emulation. LED warning of low battery or limit of wireless range.
SurgiScan Compute Module
Our new SurgiScan Compute Module is designed to be used with the SurgiScan Ultra so that software installation on a work station is unnecessary. The Module will output the code via USB as keyboard strokes.